Uncategorized
Apple Business Essentials now supports non-App Store installations on Mac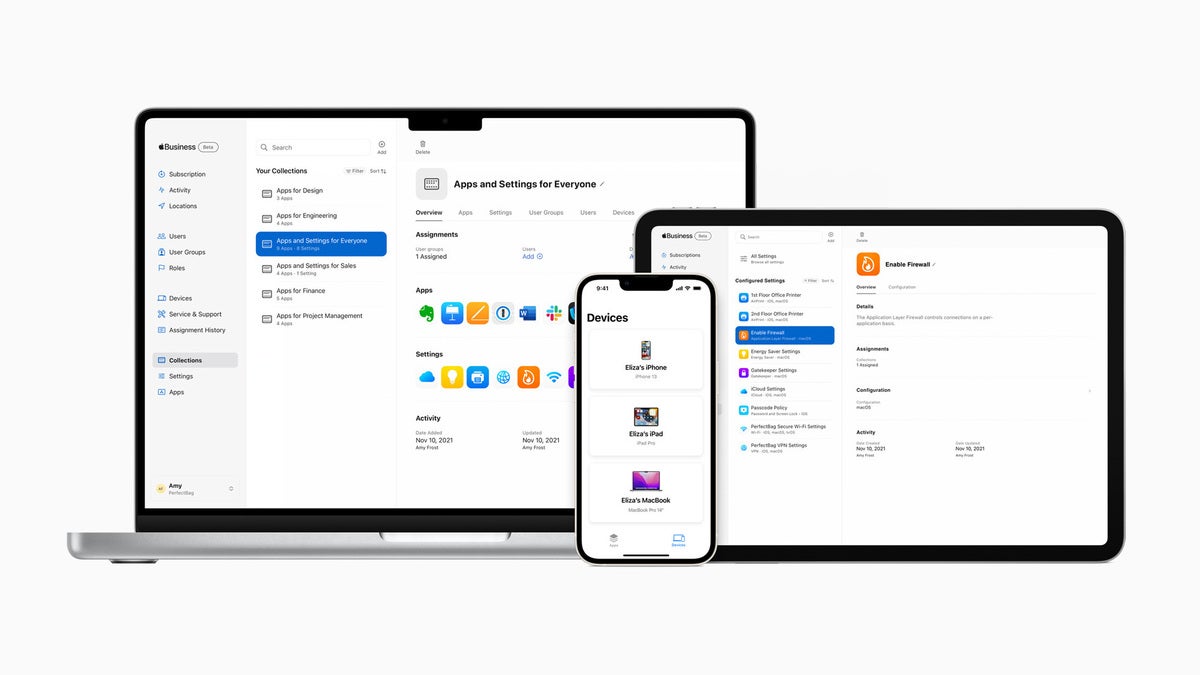 In case you blinked an eye, Apple recently introduced package support to its Apple Business Essentials solution for small business IT management.
What is Apple Business Essentials?
Targeted at approximately 31 million small and medium-sized businesses (SMBs) in the United States, Apple Business Essentials enables business owners and technical support teams to manage fleets of Apple devices using Apple's existing APIs and a great, simple management console. can be effectively managed. The company has already made training resources available for the solution.
Apple Business Essentials consists of iCloud+ for Work, device, app and user management and 24/7 support. It makes it easy for business users to deploy devices, set up new users, install software and security settings across managed devices, and supports key protections including single sign-on.
It's not intended to be a full MDM solution, but it is intended to meet the needs of busy small businesses with perhaps up to 500 devices.
The service already supports Managed Apple IDs and can authenticate with Microsoft Azure, Active Directory, and (soon) Google Workplace.
What is this package?
Apple Business Essentials had the ability to install software from Apple's own App Store from the start. While this is welcome, we weren't able to check all the boxes because we didn't support out-of-store applications.
With the introduction of package support, IT administrators will be able to schedule the installation of applications outside the App Store on work-related Macs. (Not supported on iPhones and iPads, which do not yet support such distribution.)
Here's how it works:
Before making the package available to users, the IT department must first create the package file.
That file should be hosted on a server or file sharing service accessible by a URL.
Packages are a standard Mac technology, so you can install relevant files in place and use pre- and post-install scripts to automate and customize tasks.
Packages have some limitations and are not considered managed apps. The application will remain installed until the user removes it. Managed apps support remote deletion.
Apple has several documents to help Apple Business Essentials users get started with the package. Getting started guide It serves as the best starting point.
How much does Business Essentials cost?
Apple Business Essentials prices range from $2.99 ​​per user per month for one device with up to 50 GB of storage to $12.99 per user per month for up to three devices and 2 TB of storage.
You can also add AppleCare+ support to your contract. In this case, each sheet can receive her care twice a year. These are cumulative, making it much easier to ensure that your business devices are protected from unexpected damage.
In more recent news, Apple has reached the beginning of what appears to be a series of deals with T-Mobile. Under that deal, the carrier will offer enterprise customers (at $50 per month per line) Apple Business Essentials, unlimited calls, text and data, new iPhones for new lines, 24/7 support, and more. I'm here.
When the latter deal was introduced, Susan Prescott, Apple's vice president of enterprise product marketing, said, "Apple is committed to helping small businesses thrive, and we're proud of the years we've built with this community. Proud of the relationship.
We know Apple's position in enterprise and business IT is growing. Apple's Mac and iPhone share continues to increasedespite market challenges, the decision to incorporate service components into enterprise offers is already paying off.
There is also room for growth. The service is not yet available outside the United States, but the growing presence of Apple devices in all businesses indicates an untapped opportunity for the service. Presumably, more carrier deals will be announced, and these could possibly expand internationally.
follow me twitteror join Appleholic's Bar & Grill When apple discussion MeWe's group.
Copyright © 2022 IDG Communications, Inc.

#Apple #Business #Essentials #supports #nonApp #Store #installations #Mac