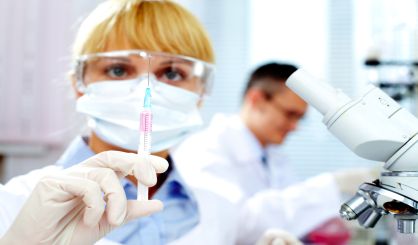 The Berrien County Health Department is now offering the monkeypox vaccine to those who wish to receive it. Berrien County Health Officer Guy Miller tells us the county gets its monkeypox vaccine from a distribution pool based in Kalamazoo. They've started giving the shots to people.
"We've had 31 monkeypox vaccines distributed by the Berrien County Health Department," Miller said. "The monkeypox vaccine is available to anyone. We are trying to hit higher priority groups, so we are targeting people who have high risk factors such as multiple anonymous sex partners. That would be the major risk factor, along with close contact with people who have been exposed or do have known or confirmed monkeypox virus."
Miller says those with multiple sex partners remain the most at risk, although as time passes, monkeypox is showing up in some people who are not in the at-risk group. There have even been a few cases in children. Berrien County has had no cases of monkeypox, but Miller says he's heard anecdotal stories from doctors indicating some people are concerned. The vaccine is two shots taken about a month apart. Anyone who wants to receive the monkeypox vaccine can contact the Berrien County Health Department.

#Berrien #County #Health #Department #Offering #Monkeypox #Vaccine