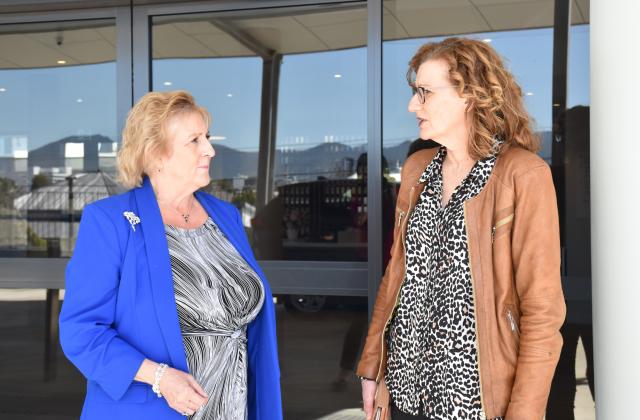 by Khrysti Balanay and Trish Bowman
A Rockhampton aged-care facility is calling for government help, with 22 of its beds vacant because they do not have enough staff.
Benevolent Living's CEO Alison Moss said they struggled to provide quality care due to a lack of staff.
"The main reason why we have not opened the top floor of our new building is that we cannot provide enough clinical coverages," Ms Moss said.
"We need general practitioners visiting our patients and adequate registered nurses.
"Due to the GP shortage, we were accessing a service out of Brisbane where they were flying to the site fortnightly and in between completing telehealth conferencing.
"We had received four-weeks' notice (that) they had to redraw services from our community because they could not provide quality service.
"Now families and us are scrambling to try and find GPs to take their loved ones on board."
Ms Moss said the waitlist to access Benevolent Living could be well into its 80s, however it all comes down to a lack of staff.
"This morning, I was talking to a granddaughter who is desperate to find a place for her grandfather," she said.
"He is currently at the Rockhampton Base Hospital, and meanwhile, we are here with empty beds.
"I am sure the hospital is under pressure for the bed for other purposes."
Member for Capricornia Michelle Landry talked about her father who is in aged care at the end of his life.
"After many hospital visits, one where we didn't think he would survive, I have seen the challenges in our health care," Ms Landry said.
"There is a critical shortage of health workers in both hospitals and in aged care that needs to be addressed.
"I am also aware of the many skilled health care workers seeking visas right now who could help to ease the burden. We also need to look at reskilling the people we do have.
"We need to look outside the box for every solution possible."
Ms Landry called on the Federal Government for urgent solutions to fix the aged care sector in regional and rural areas.
"I am consistently receiving feedback from both aged care providers and families who have relatives in aged care on the dire state of care," Ms Landry said.
"This is not a reflection of the hard work that aged care workers provide.
"I don't believe adequate preparation has been made to prepare for workforce challenges, and not enough has been done to assist a workforce to become large enough and well-equipped to provide care.
"In the next month, I plan to have a forum where aged care providers are invited to address the issues affecting the sector."
#Call #health #staff