Real Estate
Coles County Real Estate Transactions | Coles County Real Estate Transactions Lifestyle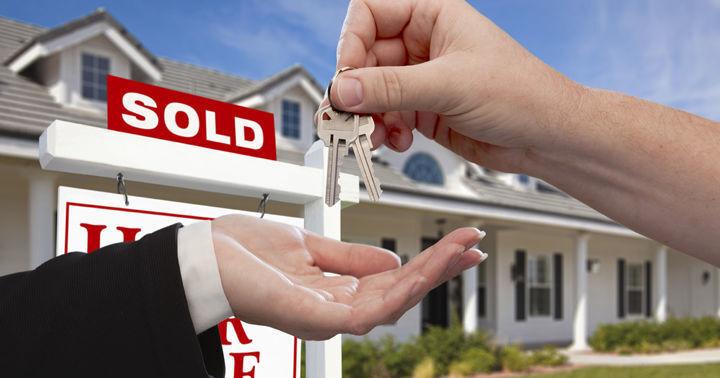 1519 12th Street in Charleston. $20,000 from Double D Ventures, LLC of Soddy Daisy, Tennessee to Pillars Fashion Club, LLC of Chicago.
Humboldt's 812 Southside Drive. Seth Foran of Mattoon to Theresa Novotny of Humboldt, $37,000.
320 Madison Street in Charleston. $43,000 from Otto Wash, Inc. of Florence, Colorado to Allan Nees and Christina Uphoff-Nees of Ashmore.
920 Lakeland Blvd at Mattoon. Mattoon's Ivan Elder to Mattoon's Cindy Worthey, $45,000.
3 E Street in Charleston. Washington Savings Bank, Trust No. 5150 Mattoon to JD Bean of Charleston, $47,700.
1117 S. 14th Street in Mattoon. Mattoon's Kathie A. Brigman estate to Mattoon's III Bennie Easton, $135,000.
920 Broadway Street, Mattoon. Cast his $68,000 from Manhattan's Enterprise USA, LLC to Mattoon's Premier Realtors, LLC.
about. 77 acres of farmland in Lerna, PIN #11-0-00045-000. Shirley Dean of Madisonville, Kentucky, Robert Atwell of Lerna, and Barbara Westerdale of Aurora, Colorado to GCZ Coles V, LLC of Chicago, $3,622,484.
2308 Moultrie Ave in Mattoon. $9,000 to Mike Strack and Heather Leichty of Mattoon from Pennymac Loan Services, LLC. of Moorpark, Calif.;
about. PIN# 08-0-00364-000, his 19-acre farm in Charleston. Monee's Real Estate Partners Limited Partnership $1,705,156 to GCZ Coles III, LLC of 3761 Chicago.
5581 N. County Road 1200E in Charleston. Widow Gertrude Bohlen, her attorney Harold E. Bohlen of Charleston to Blake Archibald of Charleston, $149,000.
1618 Broadway Street, Mattoon. F. Ryan Farrier of Mattoon to Washington Savings Bank, Trust #5136 Mattoon, $85,000.
15 State Street, Charleston. From Joel and Jennifer Ranson of Charleston to Premier Properties Investment Holdings, LLC of Charleston, $136,000.
2512 Moultrie Ave in Mattoon. From Mattoon's Trustee Gerald W. Daugherty to Mattoon's Joseph Slatky, $55,000.
705 Marshall Avenue in Mattoon. Mattoon's Courtney Wright to Mattoon's Raymond Pierre and Esther Carrasco, $15,000.
1105 DeWitt Avenue in Mattoon. Charleston's Jerry Weck to Mattoon's Michael Burton, $87,000.
2211 Stoner Drive West of Charleston. Gregory and Emily Rogers of Danvers to Mattison Marie Hill of Charleston, $181,000.
about. Mattoon's 2 Acre Glade, PIN #06-0-00951-000. Jeffrey and Sherri Branson of Lerna to David and Denise Cooling of Lerna, $18,250.
about. Nine acres of farmland in Mattoon, PIN #09-0-00719-000. Jacob Miller and Mary Miller of Mattoon to Kenny Bontrager and Goldie Bontrager of Sullivan, $124,065.
121 N. 6th Avenue in Mattoon. Carlos Cortez-Perez and Joann Cortez of Altamont to James Owen of Mattoon, $84,000.
1507 Woodlawn Drive in Mattoon. SS Rentals Charleston, LLC of Charleston, Jeff Schuette and Sonya Schuette to Drake Oliver Company, LLC of Charleston, $254,000.
627 N. Walnut, Auckland. From Angela Tate and Tammy Pine of Kansas to Benji Dick of Oakland, $18,000.
2605 Richmond Avenue in Mattoon. From Paula Murphy of Antioch, Tennessee, to Ella Antle, Angela Shadow, Craig Shadow, Dulcie Shadow, all from Mattoon, $93,000.
730 Kenton Street, Charleston. Noel Block in Paris to Alexis Rankin and Benjamin Sweeney in Charleston, $128,500.
1000 11th Street in Charleston. Janet Lawyer and Thomas Dolben of Mattoon to Chris Robinson and Michael Robinson of Humboldt, $51,367.
1605 10th Avenue in Charleston. Fred Delemire and Todd Delemire of Charleston to Drake Oliver Company LLC of Charleston, $84,000.
430 W. State Street, Charleston. From Charleston's Daniel Sebright and Donna Vickers to Mattoon's Miguel Revolo and Oscar Solis, $299,900.
107 W. Fillmore Avenue in Charleston. Kyle K. Kuenstler and Sara Elizabeth Barger Kuenstler of Olney to Cameron Ballard of Charleston, $100,000.
1313 Davis Street in Charleston. From Trustee Leland R. Grimes, Trustee Carol Grimes, both Charleston and Charles Fuqua, II and Ruth Fuqua of Sebring, Fla., to Oscar and Katherine Solis of Mattoon, $283,000.
Source: Coles County Assessor's Office
#Coles #County #Real #Estate #Transactions #Coles #County #Real #Estate #Transactions #Lifestyle