News
One year after Arizona's audit of the 2020 election, questions still linger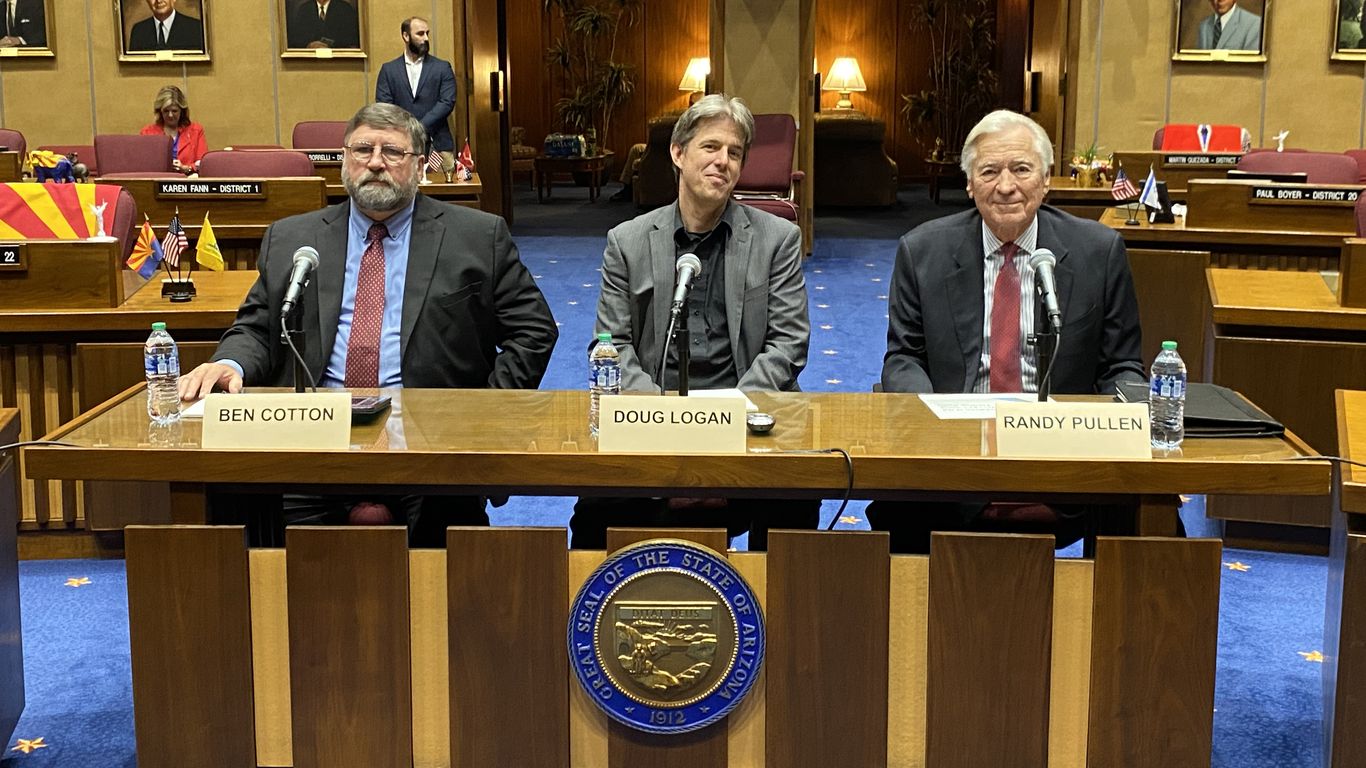 From left, Ben Cotton, Doug Logan and Randy Pullen in the Arizona Senate in 2021. Photo: Jeremy Duda/Axios
It's been one year since the team behind the so-called audit of the 2020 election in Maricopa County presented its largely debunked findings in the state Senate.
Flashback: Senate President Karen Fann ordered a review of the election in response to baseless but widespread allegations that it was rigged against Donald Trump.
She hired the now-defunct Florida company Cyber Ninjas, which had little election experience and whose CEO tried to undermine the 2020 election results.
What they found: The "audit" made dozens of allegations of problems with the 2020 election.
#year #Arizonas #audit #election #questions #linger
Read the full Content learn more One year after Arizona's audit of the 2020 election, questions still linger